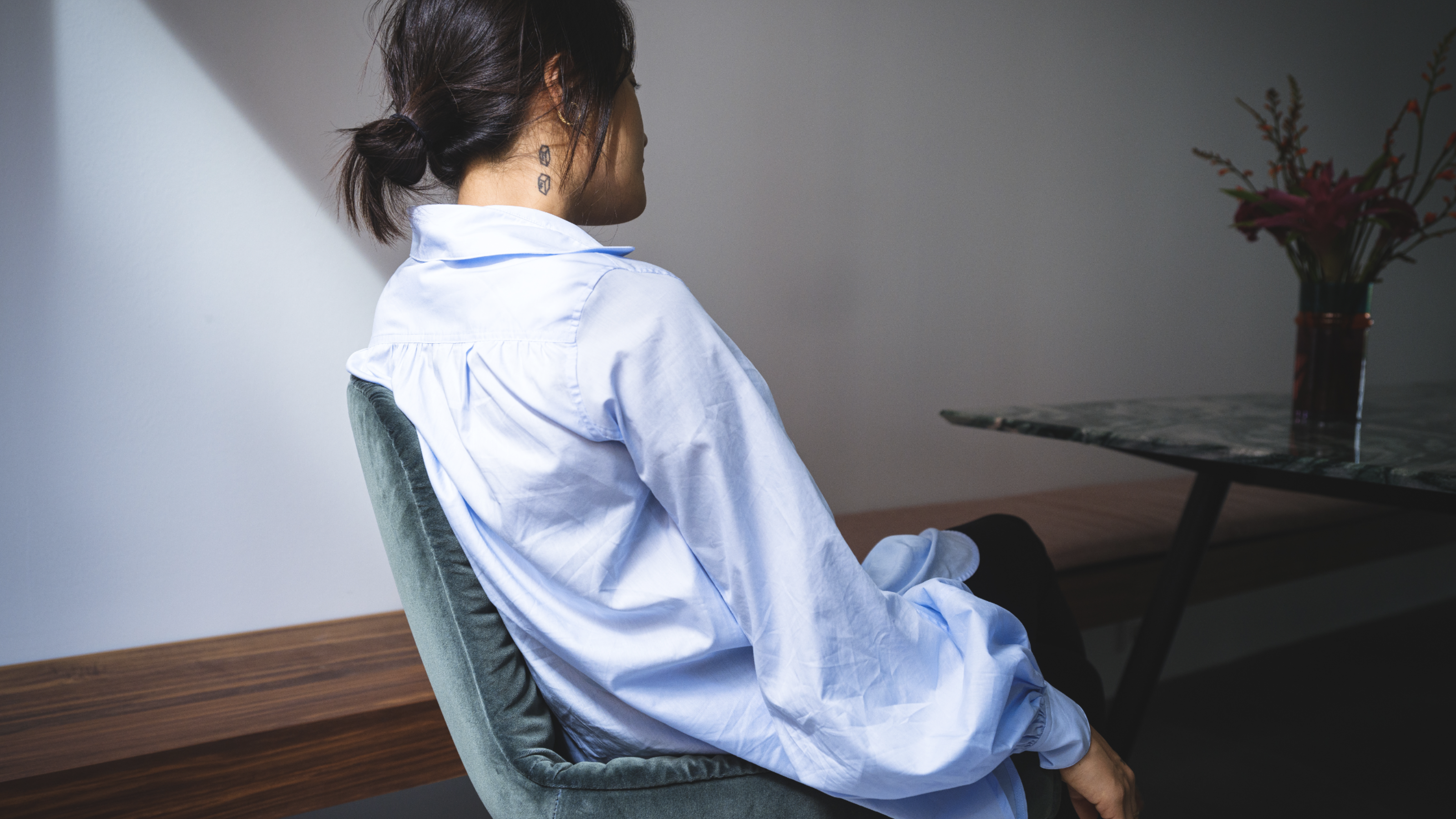 At home with DJane Peggy Gou
Peggy Gou is one of the hottest DJs in the electro scene. Describing herself and her style is difficult. However, being at home for her is a feeling of security and relaxation. We met Peggy in her Berlin apartment.
Peggy Gou is a creative type bursting with energy, a musician and a globetrotter – and has trouble describing herself. Her influences? Too many to list. Things she wants to try out? Countless. What is her style? She doesn't have 'a style' – why would she?
Early on, Gou, who is from South Korea, learned to keep trying new things and hasn't stopped since: her creativity is boundless, and whenever she encounters something familiar, she changes tack. Indeed, the only constant is her stoic passion for creating new things. As a teenager, Gou left Seoul for London and studied at the College of Fashion, started to work as a DJ and now lives in Berlin, which attracted her with its varied club scene.
Working with Berlin interior designer Kristin Hoos, she is now transforming a new-build apartment into her own personal oasis.
On entering her new abode, visitors are greeted by a giant smiley – a light installation created by an artist with whom she is friends. A short set of stairs leads from the living space to the kitchen where, arrayed around the green stone dining table, a set of rich-green Leyas awaits.
Freifrau: Your parents sent you to London to improve your English when you were only 14 years old. Your career began with fashion studies in London, then you started working as a DJ. When you get creative, what inspires you the most?
Peggy Gou: Music – and the people who create amazing, timeless music – inspire me the most. Travelling, too. When travelling, I learn a lot from visiting different cities and cultures.
Your first years working as a DJ weren't easy; today, though, you are sought after worldwide. When you are travelling, what does "being at home" mean for you?
Being home means being able to truly relax and be myself in my own personal space. It's about feeling safe and chilled.
With all the influences from Korea, Britain, Germany and probably lots of other countries, is your cosmopolitan lifestyle visible in the way you have furnished your living space?
The house itself is quite German and it also has a lot of Korean influences, but it is difficult to pin down influences to exact countries because I get inspiration from many different places and things I see all over the world. The influences mainly come from me as a person, and I am a person who travels a lot.
What is your favourite room or place to relax and take some time to think?
I would say my living room. I always wanted to have high ceilings and my living room has that, as well as huge windows that let in a lot of sunlight. So this is my favourite room so far.
Did you bring a piece of furniture from Korea? If yes, what is it? If not, what Korean traditions have you maintained?
Hmm, what did I bring from Korea? Actually, I think the only thing that I myself brought from Korea was a massage machine! But artist Wonwoo Lee sent me an one of his pieces from Korea - a smiley lamp. It is the first thing you see when you enter the house.
Freifrau: Imagine if you had to move overnight: what piece of furniture or art would you take with you?
Peggy Gou: I would take my studio and my record collection.
Talking about art, what are your favourite artists at the moment?
Donald Judd is my current favourite. I am really interested in interiors, design, and minimalist aesthetics and I am slowly realising that less is more. As he led the minimalist movement, Judd is someone who all my favourite architects look up to. A lot of his furniture is really inspiring… but, unfortunately, bloody expensive, too!
Fashion and interior design: these two fields have a lot in common when it comes to sensuality and feel. What would you create if you were asked to combine the best of both worlds?
I would create another house from zero.
Can you tell us your top playlist for a relaxed Sunday afternoon?
Check out my 'Gourantine Playlist' on Spotify, where you can listen to a selection of tracks that would be perfect for a Sunday afternoon – or any day of the week.
(Click here for the Spotify-Playlist)