Collection
Celine
by
Lucie Koldova
Celine Armchair Low
Part of the Celine family
Design by Lucie Koldova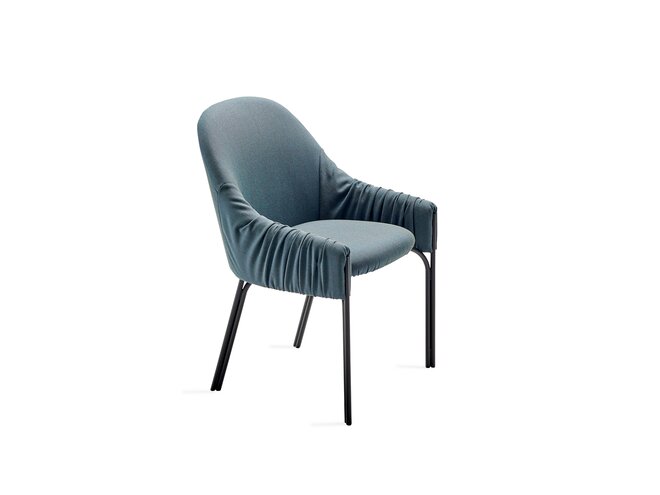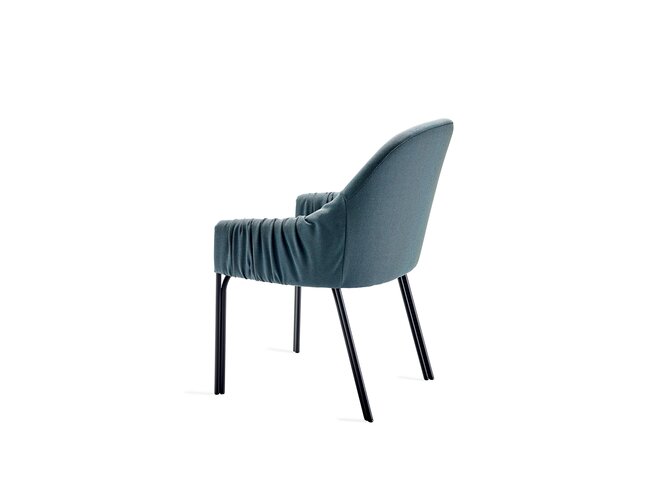 Dimensions
870 Height
600 Width
620 Length
470 Seat Height
450 Seat Width
570 Armrest Height
Cover
Seat Side: Steelcut Trio 3, Colour 883
A Touch of Haute Couture
Lucie Koldova has designed her first upholstered chair for Freifrau. A design inspired by the world of fashion and the casually elegant upholstery of other Freifrau models.
Lucie Koldova, who hails from the Czech Republic and is best known for designing lamps, views each and every product as a symbiosis of designer and company, including the furniture she designed for Freifrau.
The result is the Celine model, whose most notable detail is the transition from taut to gathered material. The designer found inspiration in the couture of the best fashion boutiques, with the gathered material reminiscent of elegantly pushed-up blouse sleeves. The lower armrests make the chair look all the more delicate and perfectly complement the armchair version – especially when arranged together around the table.
3D-product configurator
Make it yours! Combine materials, covers and colors according to your wishes.
You may also like...
Haven´t find the right thing yet? Here is a selection of products you may also like.
NEW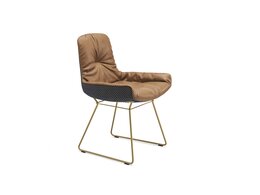 NEW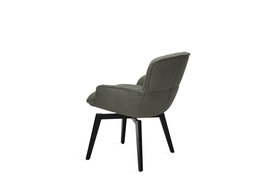 Marla Armchair Low
Cover: Nimbus, Loden; Frame Variant: Wooden frame with cross, rotatable with autoreturn