Collection
Grace
by
Hoffmann Kahleyss Design
Grace Armchair High
Part of the Grace family
Design by Hoffmann Kahleyss Design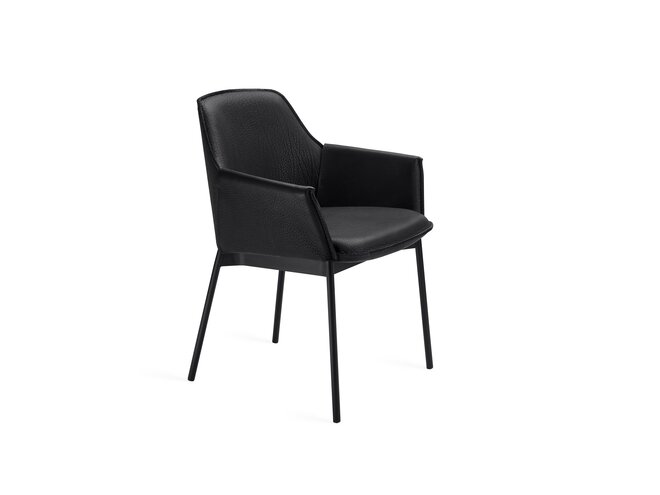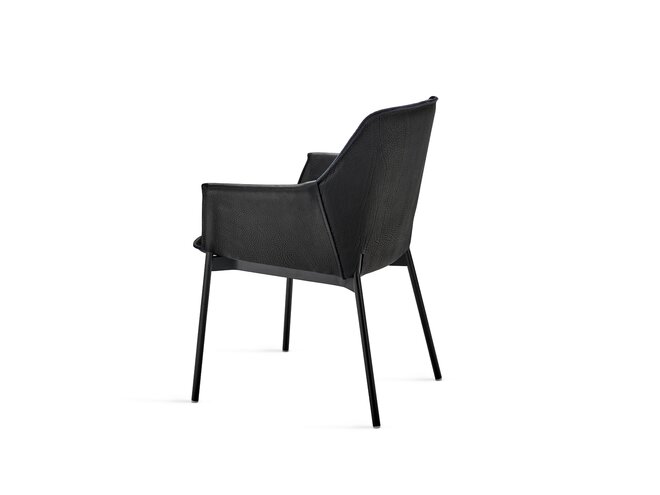 Dimensions
820 Height
600 Width
630 Length
480 Seat Height
630 Armrest Height
Cover
Seat Side: Magnum, Ebony
Back Side: Magnum , Ebony
Our wonderful Grace
Strong and straight Grace stands, with a real classy touch and a name to match: Grace Jones, Grace Kelly… Two eponymous women who stood their ground yet never hid their tender side.
In designing Grace, Birgit Hoffmann and Christoph Kahleyss got their inspiration from the soft elegance of leather draped loosely over a chair. Early on, it became clear that the particular charm of the new piece would require especially thick leather as a contrast to a delicate frame, and this represented a not inconsiderable challenge for the design duo. Leather is, after all, a natural material, and designers need to harness its characteristics in order to turn their ideas into reality. With its finely-positioned open stitches, the leather used is at once robust and elegant, full of archaic heft yet with an undeniable grace. Hence the name of the chair, which presents leather in its purest form and offers unparalleled comfort: Grace.

This chair is the result of more than 400 hours of work, distilled into a finished piece which really earns its name. The covering is available in four different shades of leather: Ebony, Coffee, Cognac & Anthracite
Variability thanks to one-off production
Put your chair together individually. Information and advice on the individual execution of this product possible on request. Use our contact form.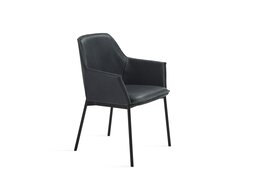 Grace Armchair High
Cover: Magnum, Anthracite; Frame Variant: steel frame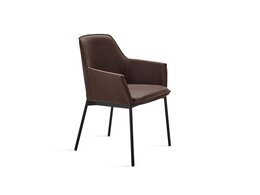 Grace Armchair High
Cover: Magnum, Coffee; Frame Variant: steel frame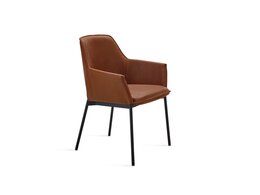 Grace Armchair High
Cover: Magnum, Cognac; Frame Variant: steel frame
3D-product configurator
Make it yours! Combine materials, covers and colors according to your wishes.
You may also like...
Haven´t find the right thing yet? Here is a selection of products you may also like.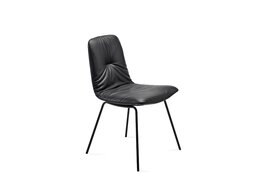 Leya
Cover: Sahara, Ebony; Frame Variant: steel frame