Collection
Marie
by
Hoffmann Kahleyss Design
Marie Armchair
Part of the Marie family
Design by Hoffmann Kahleyss Design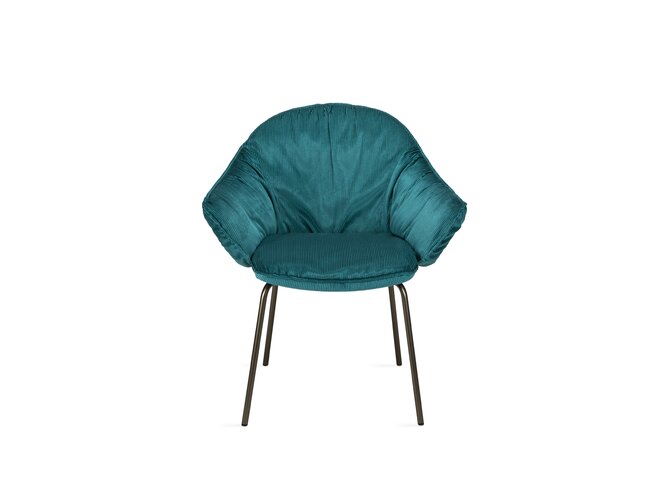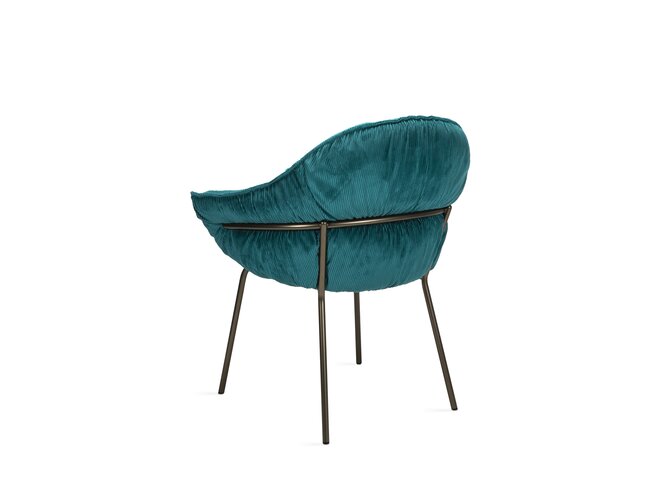 Dimensions
860 Height
710 Width
650 Length
480 Seat Height
0 Seat Width
650 Armrest Height
Welcoming Marie
The latest model by Hoffmann Kahleyss Design for Freifrau Manufaktur is more than just a chair: it's a statement!
When you sit down on the Marie chair, you've arrived – arrived in the here and now. The casually crumpled upholstery of its seating shell is nothing short of an invitation to sit down, lean back, and switch off – or to communicate, to exchange ideas, to be social. Either way, the design is open, receptive, like a pair of arms stretched out to give someone familiar a welcoming hug. Yes, Marie is a safe haven.

In design terms, the chair is defined by the relaxed upholstery style of its shell, nestling in a delicate steel-tube frame whose rear bar pinches the back of the cushion along the middle, underscoring Marie's laid-back appearance. As is the case with Freifrau pieces, there is a variety of fabric and leather coverings available to respond to all tastes, from the classic to the extravagant, and the covering for the shell is zipped on and then screwed to the frame as part of the seat. By the same token, it can be unscrewed and changed – and when it reaches the end of its service life, the chair can easily be separated back out into its individual parts.
Variability thanks to one-off production
Put your chair together individually. Information and advice on the individual execution of this product possible on request. Use our contact form.
NEW
NEW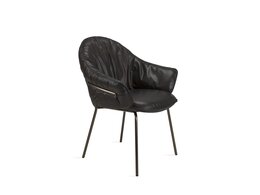 Marie Armchair
Cover: Adora, Canelo; Frame Variant: steel frame
You may also like...
Haven´t find the right thing yet? Here is a selection of products you may also like.
NEW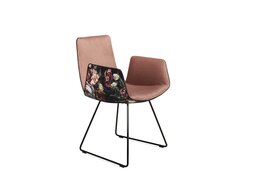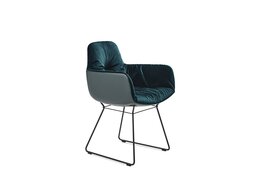 NEW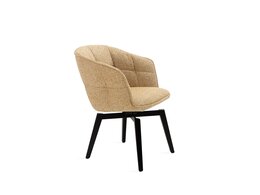 Marla Armchair High
Cover: Safire, Colour 0016; Frame Variant: Wooden frame with cross, rotatable with autoreturn